Why Wharton Prof Americus Reed Cares About the Waistlines of Hollywood Celebs
Enterprise Applications Consulting – Josh Greenbaum
And the replacements — Envision for business decision-makers, Ignite for the techies, and Inspire for partners — did nothing to provide Dynamics customers and partners with a home to call their own. View or Submit Results. They wanted to tout their PC's accessibility and ease of use, and they needed a mascot to demonstrate that computers were not arcane devices used only by NASA scientists and the socially awkward. And the more they studied the image, the more wrong it seemed -- the two drinks standing side by side just like the former World Trade Center towers had , towering over the oddly square, building-like blades of grass, the cute little dragonfly angling for a direct collision course with one of the drinks Add me to the daily newsletter.
Recommended For Your Pleasure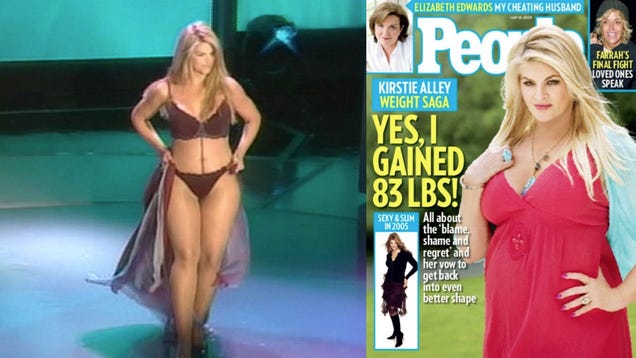 If you think back to the top news stories of , you'll remember that cloned sheep and Mars robots and crazy comet cults all played second fiddle to the story of Princess Diana's death in a tragic car crash And here we had people getting this ad in the mail the next day after the accident.
What the hell was Weight Watchers thinking? What they were thinking is that they weren't time-traveling wizards with the ability to foresee the future -- they had the campaign in the works long before, and had just mailed out the fliers bearing the slogan when Di was killed. They were scheduled to do tons of TV and other media the following week, which absolutely would have looked like they were riffing on the princess's gruesome crash. This of course sent Weight Watchers scrambling to cancel the campaign, but unfortunately thousands of direct mail brochures had already been sent out, and print ads had already gone to press in magazines such as Glamour and Self , creating an immensely embarrassing situation for both the company and their new spokesperson, and confusion for all of the people who presumably thought the news of Diana's death itself was part of some kind of viral marketing stunt.
Sorry, we got a little excited there. Because, you see, it's not every day that fate steps in and writes the dick joke for us. Getty Images News Mr. Armey was a rare gift. In the mids, well before the YouTube comments section came along to wreck their faith in humanity, people everywhere were still discovering the joy of home computers. Japanese engineers at Panasonic were way ahead of the curve, and in -- when many people were still adapting to the concept of this "mouse" thingamajig -- they developed a touch screen PC for the home market.
Panasonic needed a way to brand their touchy-feely new PC that would appeal to your average, not-tech-savvy consumer. They wanted to tout their PC's accessibility and ease of use, and they needed a mascot to demonstrate that computers were not arcane devices used only by NASA scientists and the socially awkward. This made their choice of mascot a total no brai- wait, Woody Woodpecker?!
Yep, Woody Woodpecker might seem like a relic from the heyday of American cartoons to you, but he was apparently huge in '90s Japan.
So after securing the rights to use Mr. Woodpecker and conducting an amount of research so infinitesimal that scientists are still studying it today, Panasonic proudly dubbed their new computer "The Woody. Panasonic had no clue that anything was wrong with the slogan until the day before the ads were set to launch, when an American staff member informed them of the sexual slang connotations, presumably while spraying them with soda out of his nose.
Just let me cash out my stock options first. And that, dear Cracked readers, is how years of research and technological innovation can be completely negated by the power of one accidental boner reference.
Symon is a moderator in the Cracked Workshop. He can be found on Facebook , or you can vote for his new book, The End of the Line. Or learn about Dickonomics: How 5 Everyday Businesses Trick You. Do you have an idea in mind that would make a great article? Do you possess expert skills in image creation and manipulation?
Are you frightened by MS Paint and simply have a funny idea? You can create an infographic and you could be on the front page of Cracked. And don't forget to follow us on Facebook , Twitter , and Tumblr to get sexy, sexy jokes sent straight to your news feed.
Trying to change the world? Make way for the bozos who don't understand what you're doing. There's a fine line between an epic achievement and a pointless waste of time. Don't make me do this again.
Don't have an account? Please enter a Username. Scientists now say that cellphone radiation could increase the risk of certain types of brain cancers, Time. Bowel irregularity can add inches to your waistline and cause discomfort.
Find out what causes constipation and how to relieve it. Pasta bows taste deliciously different when combined with an exotic dressing of fish sauce, fresh red chili and rice vinegar in a moist Asian-style chicken and pasta salad. Fresh crunchy vegetables complete this well-balanced main-course dish.
Cellphones classified as "possibly carcinogenic". Asian-Style Chicken and Pasta Salad. Please support this website by adding us to your whitelist in your ad blocker. The timing ought to be propitious: The time is nigh, Infor, market leadership is there for you to win or lose.
So get in the game already. I was flying home from a meeting last week watching this old, tired media thing called television when an advertising spot caught my eye. Storytelling for the good of the company….
Enterprise software desperately needs to connect to real people — business people, Not-C-Anything-O people, people who do something other than manage tech and sit in a corner office with their feet on the desk. That connection to the rest of us has to be radically different than what used to pass for how software companies have traditionally connected to people.
Complexity — give me more. Customization to the nth degree — bring it on. In other words, it turns out that answering the question Why is my software important, and how can I make the people who use it important too? Why do we care about heroes and stories? Companies and concepts that fail at that challenge are all over the place. Techy selling is a definitely an important reason why that too many companies still revert to that outdated model.
Today the stakes are entirely different. Tech is increasingly less differentiating by itself, particularly to a line of business user. They really have customer CEOs who really run their business — or least key parts of it — from their phone using information served up by Domo. Why is Domo doing so well? Heroes take purpose and turn it into accolades and laurel wreaths, they get respect, maybe even a promotion, and they clearly get job satisfaction.
If we want a world full of heroes to worship and emulate, we need stories. But some of the key stages relate very closely to what needs to happen in enterprise software marketing, and what Domo and its customers were so good at articulating. Some of speakers on stage were themselves big, inspirational heroes, more along the lines of C-Something-O people.
We heard from Simone Knight, the VP of marketing strategy and intelligence at Univision, who not only talked about the opportunities for driving new business at Univision but also chaired a customer panel moderated by a fellow customer. When was the last time you saw that? Both great, inspirational speakers. At Dreamforce last fall Sarah Franklin, who runs the Trailhead program, was given a standing ovation at the first-ever Trailhead keynote.
How often do you see that? BI tools are techy tools, and are generally the domain of the IT department, which has basically made a virtue out of not meeting the real needs of business users in their quest for intelligence and action. Is this all it takes, just tell some good stories?
No, Domo has some work to do, particularly in continuing to expand beyond its core marketing LOB base into other lines of business. These issues will be a lot tougher to crack than they may seem on surface, but that just means the call to adventure is even more compelling and achieving the quest is even more rewarding.
Some of the most contentious issues between customer and vendor in the enterprise software market center around software licensing. What to do about the increasing need to provide access to the data and processes in core back office systems to external users and devices has become a major problem for customers and a major headache for vendors and partners. Each stakeholder has made a passionate case for their perspective, which for the record did not include anyone suggesting that suing customers is a way to resolve these issues.
Also for the record the folks at SAP have made it clear lawsuits are not in the plan going forward either. My research accelerated last fall as it became clear that while the greatest noise about the issue came from the SAP ecosystem, more and more conversations entailed discussions about what is happening in the ecosystems of other vendors, among them IBM, Infor, Microsoft, Oracle, and Salesforce.
Early this year, SAP offered me a confidential briefing on its plans to remediate these problems, the culmination of an internal effort at SAP that had started before the publicity about the lawsuit. This became the jumping off point for a research effort to publish a report on industry-wide practices and what vendors intend to do about them. My original plan for a single, industry-wide report was thwarted by the initial reluctance of certain vendors to be interviewed for a report: While I had plenty of research on what their customers and partners were thinking and doing, it was clear that an objective analysis would be difficult without direct input from the vendors.
I have high hopes that the other holdouts will soon come to the table and help complete the research. Because confusion about licensing and predatory audit practices are a wrong that desperately needed righting, and the sooner the industry as a whole owns up to the problem and starts to fix it the better. That balance must take into account the enormous changes in how technology is consumed today: The other reason I hope other vendors step up and participate in my research is that, as of this writing, SAP is the only vendor trying to actively remediate these problems by working closely with users and user organizations like its American user group, ASUG, its German user group, DSAG, and an international user community flying the SUGEN flag.
Are there other vendors working this hard on the problem? I count it as a big positive for the market that the former Lost Colony of Dynamics has been found again. But while the overall picture of Microsoft as a cloud and desktop juggernaut that also sells enterprise software looks enticing to customers and threatening to competitors, the fact remains that the daylight finally shed on the Dynamics part of the business shows a number of homegrown challenges that are still to be surmounted.
The homegrown challenges are familiar to enterprise software watchers, and those of you who read this blog with some frequency. The basic issues that Microsoft faces are story-telling issues: And, conversely, how to give existing and prospective customers a way to connect to the Dynamics story that is both compelling and heads off attempts by competitors to build similar communities of users, developers, and partners, all targeting the same customers?
In the recent past, this looked relatively easy: That became a little hard when Dynamics was relegated to sitting on the sidelines as Microsoft invested in other, arguably more profitable lines of business, and rejiggered its conferences in order to, in theory, appeal to its different, constituent audiences.
The conference changes were perhaps the most troublesome for Dynamics — the end of the Dynamics-only Convergence conference left this community without a home. And the replacements — Envision for business decision-makers, Ignite for the techies, and Inspire for partners — did nothing to provide Dynamics customers and partners with a home to call their own.
I went to one in Chicago last year, and, while I was a little disappointed that Dr. Oz was the featured celebrity speaker seriously? But not good enough to solve the problem of who and what Dynamics is and will be moving forward. The need is even more compelling in the wake of the enormous brain-drain that has seen many of the top Dynamics execs that helped create and maintain this community leave for greener pastures — Salesforce.
Those who remain have some catching up to do, and they need a place where they can do that catching up. This is why I called out the conference problem above. Oh, and, by the way, Salesforce also sells stuff…just like Microsoft Dynamics. But selling stuff is only part of what Salesforce does, they know it, and they take that knowledge to the bank every quarter.
I liked what I saw about LinkedIn integration — there are still major issues about how to make sure people keep their LI profiles up to date, because otherwise the data that LinkedIn Sales Navigator wants to leverage may not be as valuable as it could be.
Which is not why my friend and colleague Paul Greenberg has some serious antipathy towards Sales Navigator. His excellent look at the Lost Colony refound can be seen here. With the added bonus that PowerApps are usable by pretty much anyone with a decent Excel background or a basic inclination towards data and enterprise apps. And there are pieces of the story, like the Microsoft Graph, that looks like it might be a good thing for Dynamics, if only someone would talk about it. I will say for the record, in public, that I have been asking for a briefing on this topic for months and months and months.
The above, including the parentheticals, highlight the real problem for the former Lost Colony: The good news for Dynamics is that they have some great coattails to ride in the form of Azure and Office And they have to cut through the advantage that their competitors have in the lines of business where the decision makers work. This means stepping away from talking tech to the traditional techy Microsoft audience and begin talking business to the business decision maker.
And, to be fair, this audience issue bedevils everyone. The audience challenges are everywhere, and they effect everyone. Microsoft is, of course, further challenged by having depended forever on its channel to talk this business talk. While Microsoft has made huge changes to its sales model, including a massive reorg last year that was intended to position its direct sales efforts at LOBs and industries, this is a work in progress that will take years to bear fruit — DNA transplants from selling tech to selling business solutions are painful, take time, and are often rife with casualties.
Emblematic of this is the email sent to be me by a partner when she found out I was going to the first-in-a-long-time analyst event: In summary, the analyst summit was a good one, and a good start on what needs to be a long term process of education, community building, and branding.
Based on what I saw, Dynamics has a solid future as a member of the Microsoft family, if Microsoft can keep up its side of the bargain. If only I felt that there was a solid commit from the top: In fact this on-again-off-again relationship has been the norm since the initial acquisition of Great Plains in The result is that Dynamics is still perceived as the baby brother everyone kept forgetting at the mall when they headed for the car, even though little brother is actually both grown up and fully capable of taking a Lyft home instead.
Would it be better off outside Microsoft than inside? Which is what I worry will happen next to Dynamics — a digression. What was truly missing at the analyst event was the faintest nod by Satya Nadella or Scott Guthrie that they personally believe in the future of Dynamics.
Even a little welcoming video would have been nice. And so the saga of Dynamics continues. Until the next time…. This is a goal that I think is the sincere belief of most analyst relations teams — whether it is shared by their executive spokespeople is another issue all together.
While the overall sense was that the Salesforce. Which would be my preferred take-away from an analyst event every time. One clear goal of any analyst event is to provide us with information we either have troubling getting a hold of or are potentially misinformed about. In this regard Salesforce missed out on three key issues: In this regard Salesforce. A good start, but only a small corner of the overall partner story. They lack the skills and experience needed to do lots of impeccable implementations, and as such the partners are responsible for an increasing number of escalations and poorly running implementations.
Is this also the case with Salesforce. Or am I misinformed about this one? The above partner issues are part of this: A SaaS vendor no longer gets to make the sale, recognize its full value, and walk away like in the old on-premise days.
In this regard, Salesforce. The fact is that one of the biggest problems plaguing the entire enterprise software community today is the problem of telling the story of the integrated portfolio. This is hyper-important in a maturing cloud market where the C-suite is waking up to a cloud silo hangover and is looking for integration and synergies to bolster the usability of their increasingly complex cloud portfolios.
We had most of the heads of the Salesforce. I asked about this, and was told that there has been a pivot to a solutions sale strategy based on industries, and that integration was important, and there was an uptick in deals that include aspects of this pivot… and that was that. No real details to go on. And, importantly, as Salesforce. Either way more attention to the integrated vision is needed. I would really really like to know how a company is organized. Understanding the internal org chart and the responsibilities of senior executives and managers would be really helpful in looking beneath the surface.
How serious a new initiative like IoT or ML is can often be inferred by knowing who is running it and where they sit in the organization. I came away with the distinct impression that the effort was a bit of a mess, which I think is a largely accurate impression. So maybe just thinking about telling a room full of analysts what your org chart looks like may make for an interested exercise. Does this org chart make sense?
Can you rationalize its existence?